Kernel 5.0 RC6 dpaa patched is running fine on the AmigaOne X5000 but the network issues remain... (thanks anyway guys!! )
I had to unplug and reinsert the ethernet cable to get the network interface going... and did get an ip address by DHCP.
But soon after that, the network traffic died...like it almost always does.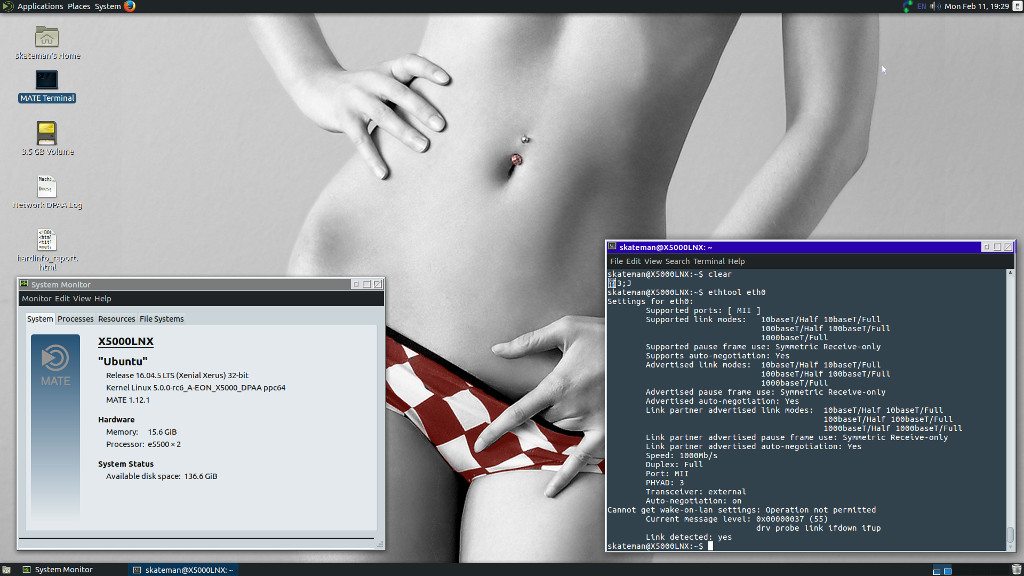 Big picture
http://www.skateman.nl/wp-content/uploa ... 192904.png