caseycullen wrote: /dev/sda: unrecognized disk label"
Do you use a
MBR/msdos
partition table? You can find out it with GParted. Please start GParted and select
View
-
Device Information
.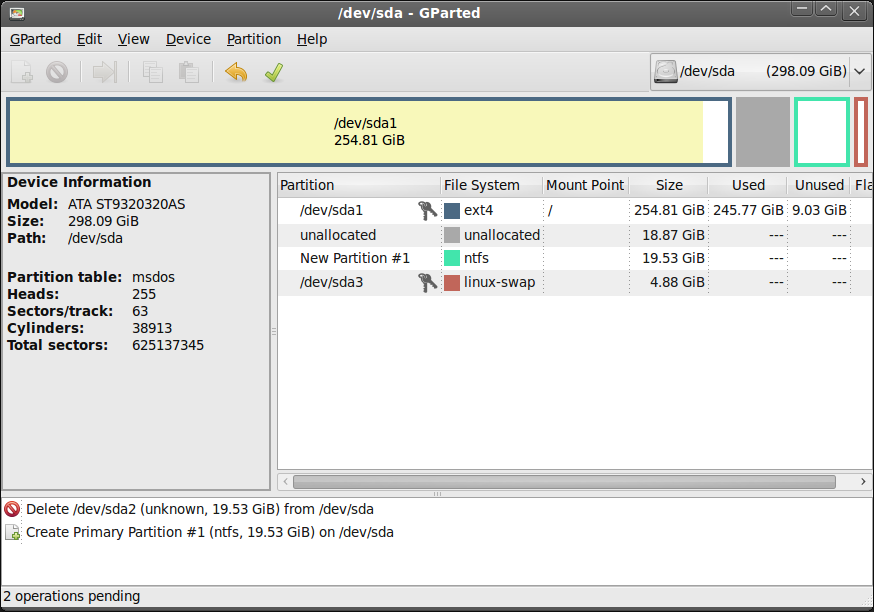 If you have a
RDB
partition table, then it isn't possible to load a linux kernel, dtb file etc from a partition of the hard disk but you can load the kernel, dtb etc from a USB flash drive if you like. In my point of view, you need a
RDB
partition table for OS4.1.
Loading the Linux kernel from a hard disk is only possible if you use a
MBR/msdos
partition table. That means a hard disk without OS4.1.
I am so sorry because of the incorrect information from me:
xeno74 wrote:
My partition suggestion:

/dev/sda1 Linux boot partition with kernels, initrds, and dtb files with fat32 formated.
/dev/sda2 OS4.1
/dev/sda3 Linux root partition
My partition suggestion doesn't work. Honestly I don't have a X5000. I am still learning.
caseycullen wrote: Why can I can boot to desktop from USB with no issues, but everything is unresponsive when I try to from SATA disk.
Could you please try to load the kernel from the USB flash drive?