Hi Papaoskar,
papaoskar wrote: Hi Christian,
I was successful with a 16GB stick. It boots nicely, however I could persuade the stick to accept german language and keyboard. But no german for the system to apply system wide.
Did you try
Install / Remove Languages
in menu
System
>
Preferences
>
Personal
>
Language Support
> tab
Language
?
See
change language settings to German in ubuntu MATE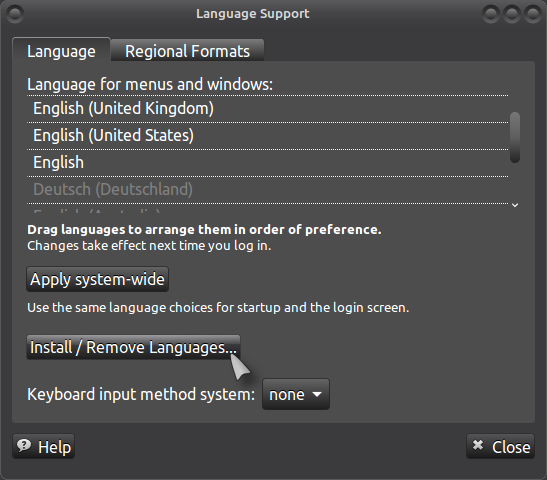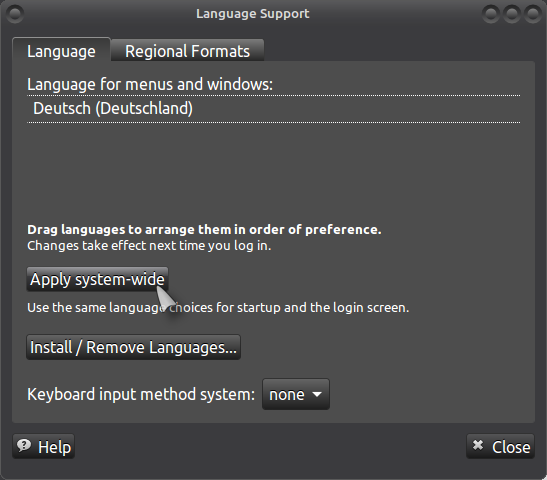 papaoskar wrote: I have done the copy process according to your advice with the commands: cp -a * /mnt . The copy command stops when it comes to /proc - directory. Too many errors and then it stops.
How about producing an img file from the stick and then dumping that img to /dev/sdb8 ? Perhaps I have to go to ubuntu 12.4 and do the copying from there?
Could you please try
rsync
?
Please boot Ubuntu 12.04.5 and mount
/dev/sdb8
and the
ubuntu MATE 16.04 root partition on your USB thumb drive
. After that please try out the command
rsync
.
For example:
Thanks in advance,
Christian