Mac OS X on MOL and QEMU doesn't work with KVM-PR. But it works without KVM on QEMU.
Lubuntu 14.04 PowerPC with "PR" KVM enabled on QEMU is faster on my A1-X1000 than Lubuntu 14.04 PowerPC on QEMU on my 2.93GHz quad core PC. That's amazing.
Screenshot: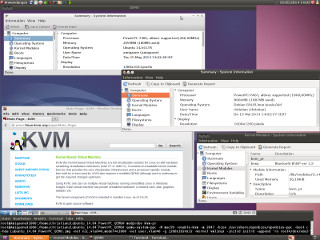 musa wrote:

Many thanks for the info
Not at all.
Netscape 3.0 and 4.73 on S.u.S.E. Linux 5.0 (QEMU on A1-X1000):

A-Eon Technology

Posts: 1381
Joined: Mon Dec 20, 2010 1:28 pm