Hi.
When I attempt to install HDD in Media Toolbox I get message
"
Couldn't write RDB to disk! Write error in sector 0
"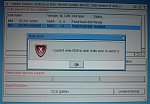 I can't install RDB and make any partition.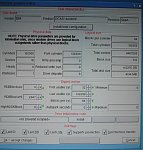 - it appears in every UW SCSI HDD (68-pin). I've got 4 of them different manufacturers and capacity
- all these disks were checked and are fully functional
- it DOES NOT appear using 50-pin SCSI HDD - so the only option for me is to install OS4.1 on 50-pin HDD
- it appears when boot from CD (4.1u2) as well as when using newest 4.1u4.
My config
A3000Tower - CSPPC+CVPPC 128MB RAM.
Any ideas?